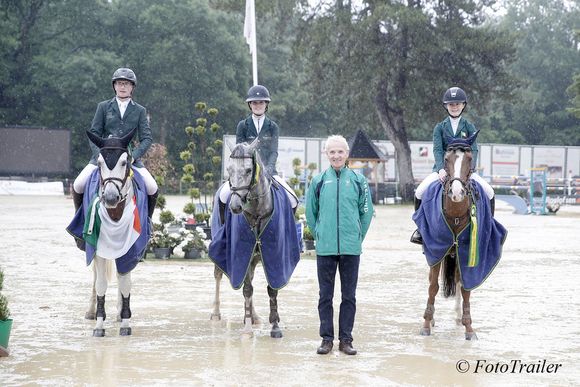 With only three riders in their team, Ireland won the Nations Cup ponies in wet, wet, wet Wierden! The Dutch team became 2nd, followed by France.
Ireland finished with 4 points. The Netherlands, who had a  little problem with the time limit, finished with 7 points. The ponies jumped very convincing on the soaked footing.
We saw beautiful double clear rounds from Charlotte Houston, Abbie Sweetnam, Elize van de Mheen, Mandy Mendes Costa, Valentine Delaveau and Gilles Nuytens.