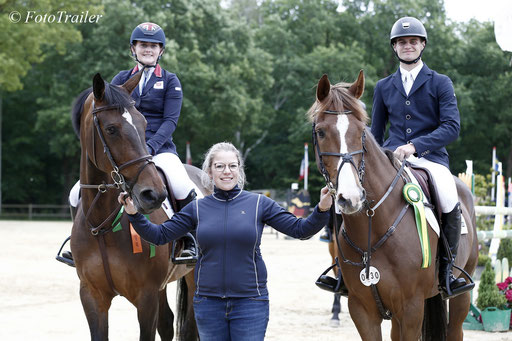 Two winners in the IJsboerderij 'n Mors Prize this morning at the first day of the 2017 Dutch Youngster Festival! In this 1.40m Two Phases Special 34 of the 125 junior riders jumped clear. With two prize rankings Jodie Hall McAteer with Colette (Vincenzo) and Bas Moerings with Fasther (Vigo d'Arsouilles) both won a 1st prize.
Runners-up were Sven Peters with Chanell (Rascin) and the German Tobias Kuhlage with Coronella (Cornet Obolensky).
The 3rd prizes went to Simon Morssinkhof on Perigrosso (Perigueux) and William Fletcher with Glory Rose (Caretino Glory).